Lid - Round Steel With Powder Coat Finish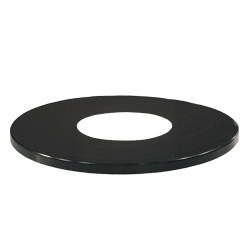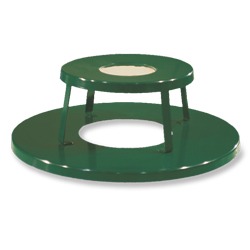 ROUND Steel Receptacle Lids are fabricated from 16 ga. formed steel.
Model T-2410 and T-2710 offers a 10" diameter hole in the center of the lid.
Model T-2410R and T-2710R offers a 12" diameter rain cover over the hole.
Model T-2410A and T-2710A offers a 6" diameter ashtray in the rain cover.
They are available with a powder coat paint finish in your choice of colors.
Note: For all lids, please confirm the inside diameter (I.D.) will fit the outside diameter of your receptacle. Some lids may fit more closely than others.

Model
Number

I.D.

O.D.

Use With These Receptacle Holders

T-2410
T-2410R
T-2410A

24"

24-1/8"

TRH-32, TRH-55 (fits on barrel inside), CN-EXP52,
CN-AMR-32, CN-R/R-32, CN-R/D-32, CN-R/SS2-36,


CN-R/SS2-36D,

CN-TR-52, CN-R/SP2-32, CN-R/SS3-36, RA's
T-2710
T-2710R
T-2710A
27-1/8

"

27-1/4

"

TRH-55 (fits on top of frame ring), CN-R/R-52, CN-R/D-52, CN-R/R-55, CN-R/D-55