Round Receptacle - with Bonnet and Side Door, Steel Strap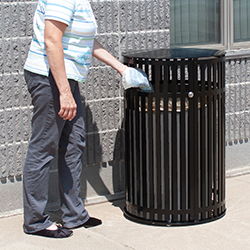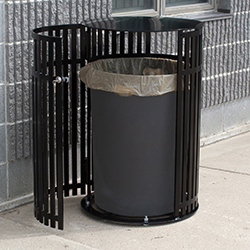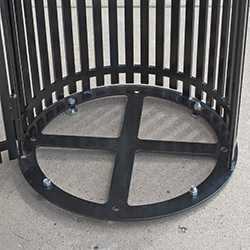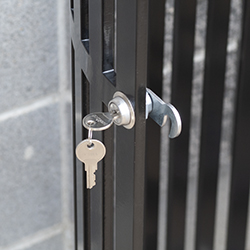 Price Per Unit Starts At:
Steel Trash Receptacle with Rain Bonnet and Lockable Side Door.
SPECIFICATIONS:
Model CN-R/SP3/-36D steel strap trash receptacle includes a side opening door for easy access to remove and empty the rigid liner inside (liner is optional).
This trash receptacle also includes an integral, welded on steel rain "bonnet" to cover the receptacle and optional liner.
This unit is fabricated using 1/8-inch thick 10 ga. laser cut steel plate. The base includes holes for surface anchor points (surface anchors are not included). The components are welded into a single unit. No assembly is required.
A locking mechanism and key are included on the trash receptacle door to prevent theft or vandalism.
The base frame ring includes (4) threaded adjustable levelers, spaced equally around the base, to compensate for uneven surfaces.
Model CN-R/SP3-36D is finished with your choice of powder coat paint.
OPTIONAL: Steel or rigid plastic liners. See Trash Cans, Liners.
OPTIONAL: Model ANC2-4 Anchor Kit (four 3/8" x 5" concrete screw anchors) for hard surface mounting. See Anchors.
You May Also Like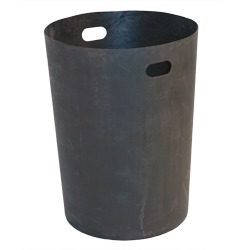 Heavy Duty Rigid Plastic Liner
SKW: CN/B
Available in 3 sizes. No lid.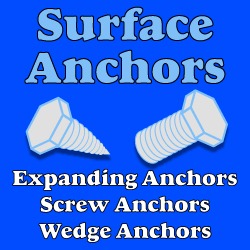 Model ANC2-4 Anchor Kit
SKW: ANC2-4
Four 3/8" x 5" Concrete Screw Anchors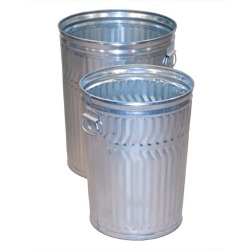 Regular Duty Galvanized Steel Trash Cans with or without Lids
SKW: CNG
27 ga. galvanized steel trash can with or without lid