Cover Cap for Bench, Table, Bike Rack Posts and More.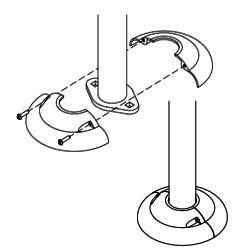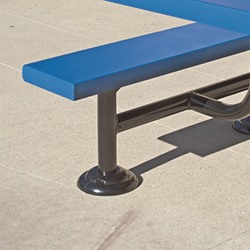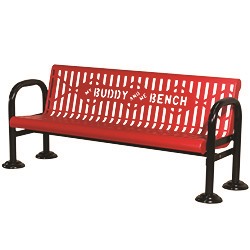 Price Per Unit Starts At:
Cover Caps add a finishing touch to base posts or frame legs that are embedded or surface mounted. Our two-part cast aluminum Cover Caps are easy to bolt around the base post or frame leg after the product has been installed. Fasteners are included, but you will need a 5/32-inch hex key (Allen wrench).
The 2-1/2 inch diameter center hole will fit all of our 2-3/8 inch frame and post components. You can add these Cover Caps to park benches, picnic tables, bike racks, charcoal grills, lantern poles and some trash receptacle components. The 8-inch outside diameter will cover many bench or picnic table surface frame feet. See Chart below.
The natural cast aluminum finish will match with a galvanized frame post finish. The Cover Cap can also be powder coated to match that finish on your product.
The Cover Cap is sold individually. Different products require a different number of Cover Caps. Check the chart below and then add the required number of Cover Caps to your Quote Cart.