Custom Signs for B410 Traditional Seat Sign Benches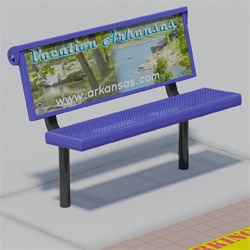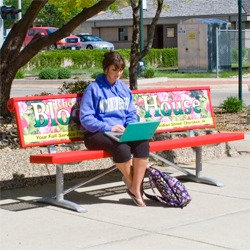 Price Per Unit Starts At:
Your custom sign for your Sign Bench is available in 3 sizes to match the length of your bench ... 4, 6 or 8 ft. long. For Series B410 Sign Bench with the contour seat the sign is 16" tall x the length of your bench.
Put the Sign Bench and the Custom Sign size into your Quote Cart. Then in the quote comments field include a description of what you would like your custom sign to look like. If you have design sketches, images or logos to use, you can e-mail this information to Customer Service.
Our Pilot Rock Signs shop will create a proof of your signage. We will e-mail this proof to you for corrections and final approval.