Heat Shield for Picnic Table Top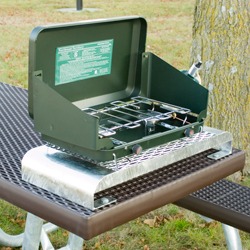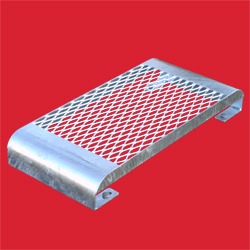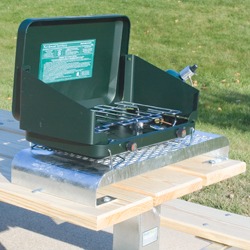 Model HS-TB/G Heat Shield protects your picnic table top from the damage caused by the heat off small gas grills, charcoal grills, skillets or Dutch ovens that picnickers often bring with them.
Our Heat Shield protects wood, plastic and coated steel table tops from heat damage caused by hot cooking utensils.
The HS-TB/G heat shield is designed for easy installation on most brands of tables and most styles of tops. The unit includes a fastener package for 2" x 10" lumber or recycled plastic, and expanded or perforated steel tops.
Model HS-TB/G is fabricated using an expanded steel surface with a steel frame. It has a hot dip galvanized finish. No assembly is required. The Heat Shield measures 12 inches deep x 25-1/2 inches wide x 3-1/2 inches tall.