Model BPFL-T-18 Bear Resistant Trail Side Locker, 2 compartments.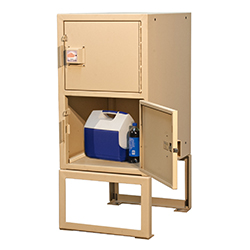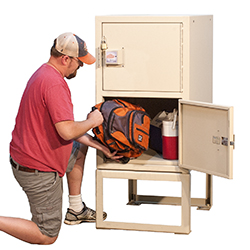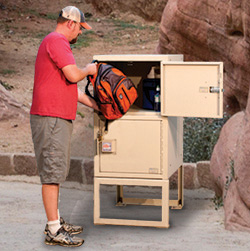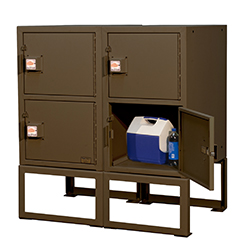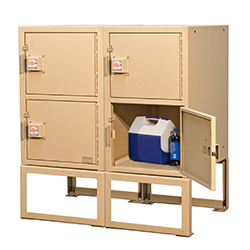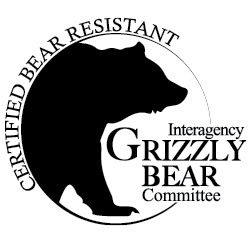 Price Per Unit Starts At:
Certified Bear Resistant Food Storage Locker – 18 cubic feet capacity in two compartments.
Smaller lockers to temporarily store food and other gear you don't want to carry with you while hiking the trails.
SPECIFICATIONS:
Two compartments per unit. Each compartment provides 9 cu. ft. of storage (20" H x 25-1/4" W x 32-1/4" D) for a total of 18 cu. ft. – large enough to hold backpacks, small coolers and other gear.
Individual wide-swing doors with full-length stainless steel piano hinge. Doors measure 18 in. x 21-1/2 in. for easy access. One hand operation to open doors. The latch cover prevents access to bears. Each compartment door has its own latch and can be padlocked closed (padlock not included).
The bottom compartment meets the ADA guidelines for reach and operability. The bottom compartment floor is 18" above the ground surface….away from small animals, and will stay cleaner.
Locker top, sides, floor and door panels are fabricated using heavy 12 ga. steel plate.
Includes support frames (bolt-on) with leveling feet to adjust for an uneven surface. Each adjustable "foot" has a ¾" x 2" slot to accommodate different surface conditions and positions for anchoring. Includes a set of (4) ½" x 5" concrete screw anchors (#ANC5-4).
Additional 2-compartment lockers can be bolted together side-by-side to create an array of lockers to accommodate your unique requirements. Fasteners included.
Textured powder coat paint finish is available in five colors: brown (/CWT), green (/CNT), black (/CBT), blue (/CUT), speckled tan (/CTT).
Optional: "Food Storage" decal #DE-36/2.
Model Number and Sizes:


You May Also Like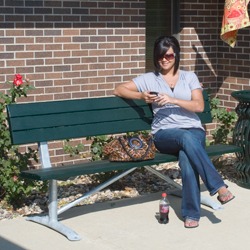 Channel Park Bench - Using Formed Steel Channel
SKW: CXB::
The Channel Bench - Using Formed Steel Channel coated in colorful thermoplastic.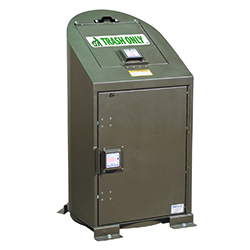 Model BPRT1 - Bear Resistant Trash Receptacle - 1 Module
SKW: BPRT1
When a bear gets into your trash, you've got a BIG mess and a BIG problem. Certified by the IGBC.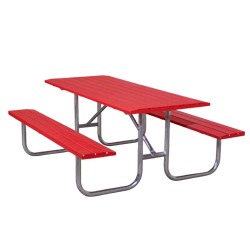 UT Series Picnic Table - Using Formed Steel Channel
SKW: UT
Durable picnic table using Formed Steel Channel coated in colorful thermo-plastic.