Frame Only Kit For Contour Park Bench With A Single Pedestal - OWRB Series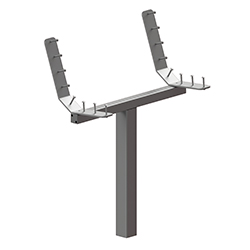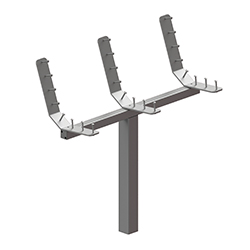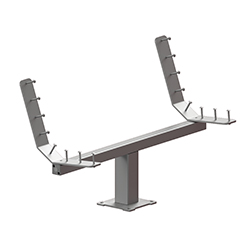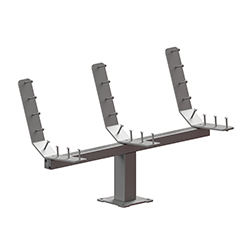 Price Per Unit Starts At:
Model OWRB Park Bench Frame Kit uses a single large central support post for a permanent location. The installation is secure and the contour seat is comfortable.
Specifications:
FRAME Kit: Model OWRB Park Bench Frame Kits offer single piece all welded frame construction, a 4" square tube for the central support post, a 2-1/2" sq. steel tube cross arm, and 3/8" thick steel for the seat bracket.
FINISH: Hot dip galvanized finish and galvanized fasteners maximize protection from the elements. Or select the optional powder coated frame finish in your color choice.
INSTALLATION:
Model OWRB Frame Kits use an embedded post installation.
Model OWRB/P Frame Kits provide the optional 3/8" x 10" square base plate for surface mounting (anchor bolts not included).
You May Also Like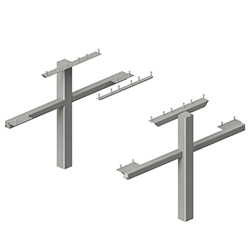 Frame Kit - Twin Pedestal Picnic Table - TPT Series
SKW: TPT::
Frame kits for standard tables or tables with ADA compliant end access. CLICK TO SEE MORE.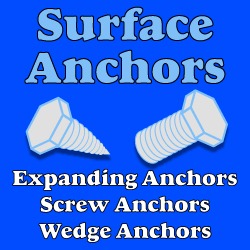 Model ANC1-4 Anchor Kit
SKW: ANC1-4
Four 1/2" x 3" Concrete Screw Anchors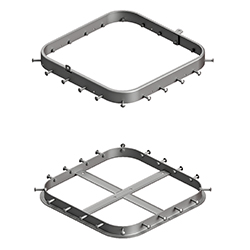 TRQ Series - FRAME KIT ONLY for Trash and Recycling Square Receptacles
SKW: TRQ
FRAME KIT for square Trash and Recycling Receptacle.