100% Recycled Plastic Bench - with Backrest. RBB Series.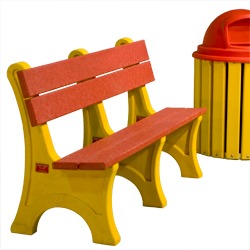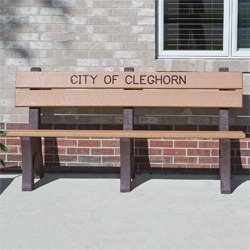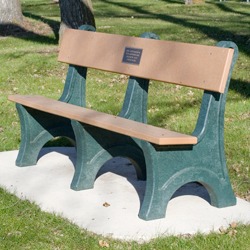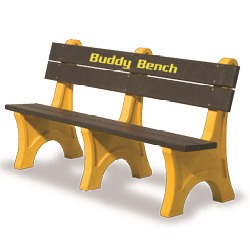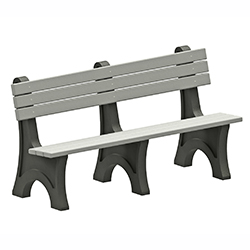 Price Per Unit Starts At:
RB Series Park Benches feature frames and planks molded from 100% recycled plastic, a combination of post-consumer and post-industrial plastics. A solid color is formed throughout the plastic components. A UV stabilizer is added for ultraviolet protection.
BUDDY BENCH: Our RBB Series 100% recycled plastic benches can easily become your Buddy Bench by engraving your custom message into one or more of the backrest planks. Add the option for resin filled letters to really make your message pop with your choice of 10 colors of plastic.
Specifications:
FRAMES: Model RBB frames (with backrest) are 3" thick single piece solid molded plastic.
INSTALLATION: Portable by design. Can be surface anchored if desired.
COLORS: Seat/backrest planks are available in your choice of colors. Frame colors in stock are Black, Brown and Green. Other frame colors may be available as a special order (may require longer lead time).
LENGTH: Recycled plastic park benches are available in two sizes: 4 ft. long benches use 2 frames; 6 ft. long benches use 3 frames.

SEAT MATERIALS: Bench seat and back planks can be 2" x 4", 2" x 6" or 2" x 10" (nom), of solid molded 100% recycled plastic. Includes stainless steel screws for assembly.

OPTIONAL: Attach to surface for permanent installation with optional anchor brackets. Use Model ANG-2 Angle Anchor Kit.

OPTIONAL: Engraved personalization or plaques are available. See Accessories.
NOTE: The frames are NOT sold separately. You must purchase a complete bench (frames and planks).
You May Also Like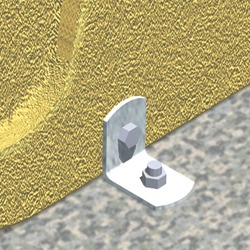 Anchor Kits - Angle Anchor
SKW: ANG-2
Angle Anchor Kit.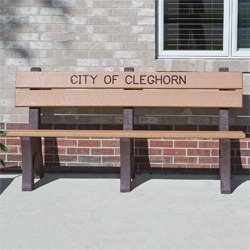 Engraved Lettering - For Benches, Tables and Trash Receptacles.
SKW: ACC::
Custom Engraved Lettering on Recycled Plastic Lumber can add interest.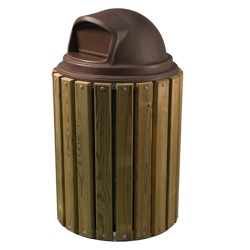 Round Trash and Recycling Receptacles - TRH Series
SKW: TRH
An attractive way to collect trash or recyclables. CLICK TO SEE MORE.