Oak Knoll Series Bench - Flat Seat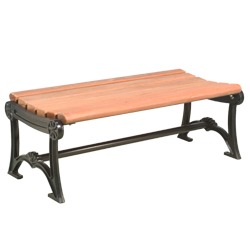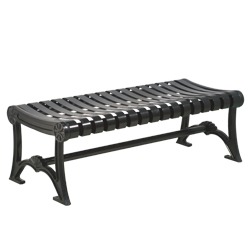 The B90 Oak Knoll Series Park and Streetscape Bench offers the "traditional" park bench look with cast iron end frames. But we've updated it with modern materials and finishes.
Specifications:
Model B90 Oak Knoll Bench has a flat seat (no backrest).
FRAMES: Traditonal, heavy cast iron end frames do not have armrests. Frames have a powder coat paint finish in your color choice
INSTALLATION: Surface mount installation only. Use Model ANC4-4 Anchor Kit.
LENGTH: Benches can be 4, 6 or 8 ft. long. All stainless steel fasteners for assembly.
SEAT MATERIALS: Make your choice from four seat and back materials. See Material Options:
• Construction Heart Redwood, in 3" x 4" (nom.) sized timbers.
• 100% Recycled Plastic in 3" x 4" (nom.) sized timbers, available in many colors.
• Steel strap fabrication (SS), heavy gauge steel, and all welded construction, with powder coat finish.
• Steel Plate seat design (SP) is a diamond pattern cut and formed from a single sheet of 10 ga. steel, and finished with powder coat paint.
You May Also Like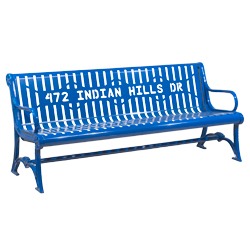 Custom Signage - Cut or Punched into Steel Products.
SKW: ACC::
Custom Lettering for Steel Benches, Tables, Trash Receptacles.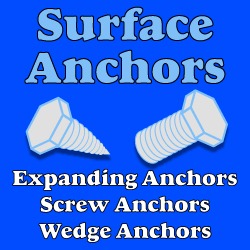 Model ANC4-4 Anchor Kit
SKW: ANC4-4
Four 1/2" x 3-3/4" Concrete Wedge Anchors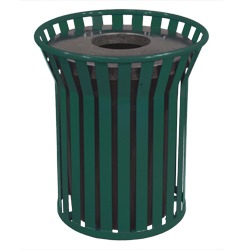 Round Receptacle - Vertical Steel Straps
SKW: CN-R/SS2
Designed to hold most available 30-36 gallon liners