Park Avenue Bench - Flat Bench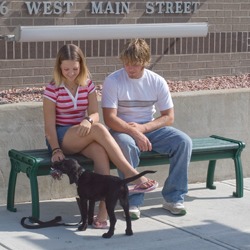 The Park Avenue Bench offers comfortable, classic styling using low maintenance components.
Specifications:

FRAMES: Single piece Cast Aluminum frames. 2 seating styles. Model BC3000 has a flat seat (no backrest). Model BC4000 includes a comfortable curved backrest.
INSTALLATION: Portable/surface mount frame design. Frame feet include anchor holes to secure the bench to a hard surface. Anchor bolts not included. Use Model ANC3-4 Anchor Kit for 4', 5' or 6' bench. Use Model ANC3-6 Anchor Kit for 8' bench.
FINISH: Available in 6 colors of powder coat finish: hunter green, red, brown, black, dark gray, white.
LENGTH: The Park Avenue Bench can be 4, 5, 6 or 8 ft. long (8 ft. benches use 3 frames).
SEAT & BACK MATERIAL: Seat and backrest planks are 2" x 4" (nominal) 100% recycled plastic. Outside pieces have "bull nose" profile. Choose your color. See Material Options.
Match or contrast frame color to seat material colors to create an identity for: schools, clubs, businesses, landscape designs, and sports teams.
You May Also Like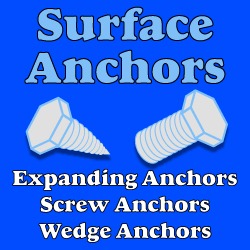 Model ANC3-4 Anchor Kit
SKW: ANC3-4
Four 3/8" x 3" Concrete Screw Anchors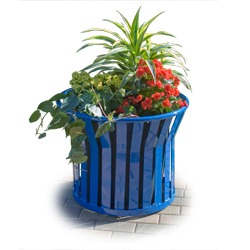 Planters
SKW: P
Add some color and flair to your landscape with a planter. CLICK TO SEE MORE.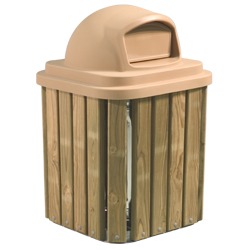 Square Trash and Recycling Receptacles - TRQ Series
SKW: TRQ
Square shape for a different look. CLICK TO SEE MORE.