Square Frame Bench - with Backrest - A clean square cut frame design.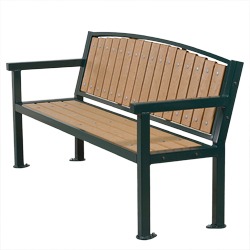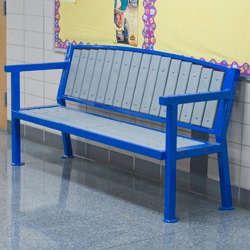 Price Per Unit Starts At:
The Model B132 Bench with Backrest Square Frame Bench offers a clean cut square end frame design with inlaid seat planks.
Specifications:
FRAMES: Rugged all steel, welded component construction. End frames are 2 in. x 2 in. x 11 ga. square steel tube. Seat/backrest framework is 1 in. x 2 in. x 14 ga. rectangular steel tube, with formed steel channel reinforcements in the seat. All open ends are welded closed with steel end caps.
INSTALLATION: Model B132 bench includes a backrest and armrests. Surface mount installation only (anchor bolts not included). Use Model ANC3-4 Anchor Kit.
FINISH: All steel frame components have a powder coat finish in your color choice.
LENGTH: B132 benches are available in 4, 6 or 8 ft. lengths.
SEAT & BACK MATERIALS: Seat and back inlay materials: 100% recycled plastic in your choice of color. Seat planks are 2 x 4 in. (nom.) and backrest planks are 1 x 4 in. (nom.). All inlaid planks are installed in the framework at the factory. Only the assembly of end frames to the seat/backrest components is required. See Material Options.
For matching picnic tables, see Model T700 Square Frame Tables.
You May Also Like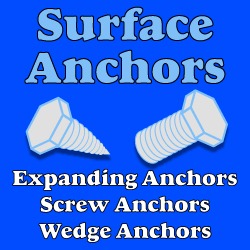 Model ANC3-4 Anchor Kit
SKW: ANC3-4
Four 3/8" x 3" Concrete Screw Anchors
Square Frame Picnic Tables - T700 Series
SKW: T700::
Designed with a clean cut square end frame with inlaid top and seat planks. CLICK TO SEE MORE.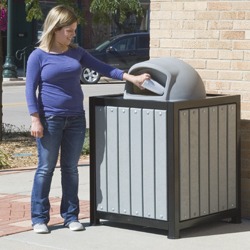 Square Steel Frame & Inlay Receptacle
SKW: CN-Q
A complement to our B130 Benches and T700 Tables.