FSWBH-30/7 Backyard Firering or Firepit Insert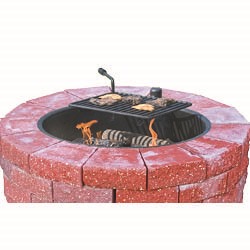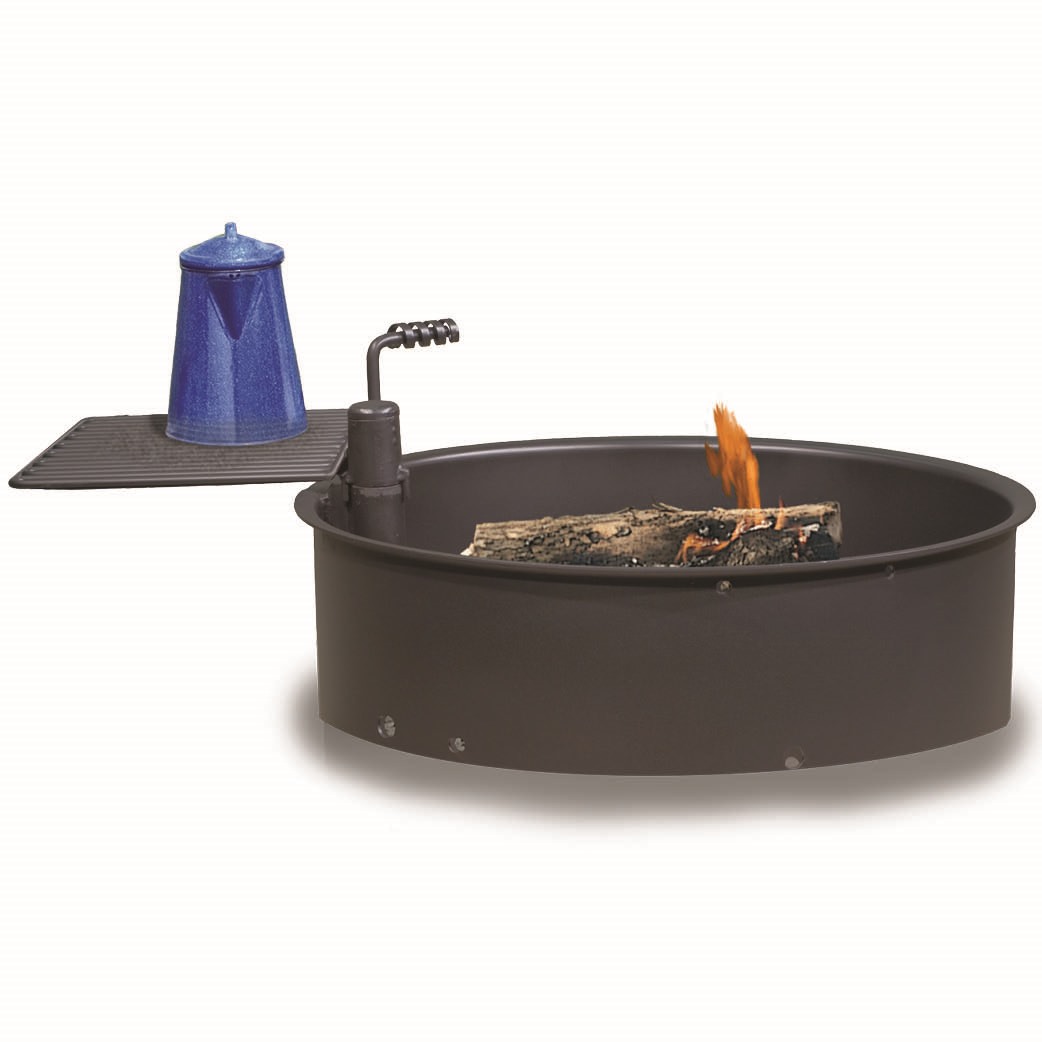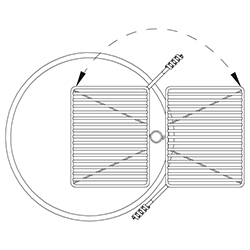 The FSWBH-30/7 Series Campfire Ring or Firepit Insert combines a single level swivel cooking grate with our flanged fire ring. The 300 sq. inch single level Swivel Grate will move 180 degrees – from over the fire to completely out of the fire ring – for easy fire building and serving. The Bolt-On handle is never over the fire.
The firering is rolled from a 3/16" thick steel plate with an integral formed 1" wide flange around top edge. This flange provides extra strength against heat warpage and eliminates a vertical edge.
Model FSWBH-30/7 Series Campfire Ring features a 30" inside diameter and is 7-3/8" tall. It does not include hinge tabs or anchor pins. This fire pit ring does not tip up.
The cooking grate is a single, welded component using ½-inch dia. steel bars, mounted on a 2-3/8" OD steel tube allowing it to swivel 180 degrees. The Bolt-On operator handle includes a 1/8" x ½" flat bar coiled spring grip. All grate bars are welded on both sides.
All fire ring components are finished with high temp non-toxic black enamel paint.
Some assembly is required to attach the swivel grate to the steel ring and to attach the Bolt-On grate handle.
Model FSWBH-30/7 is an ideal insert for your backyard round firepit constructed from landscape blocks (landscape blocks are NOT included with this item). Installation is simple. Build your landscape block fire pit (per block manufacturer instructions) with a 30-1/2" inside diameter, build it to the desired height and set the steel firering inside. It's best to have the steel firering in place at the center of your firepit as you set your blocks so you get the correct diameter.
OPTIONAL: No options are available for this item. Firering / firepit ships complete in one box.

California's Proposition 65.