FX-26 Series Campfire Ring Only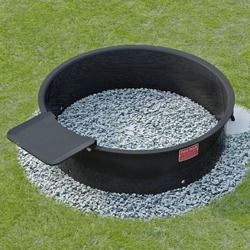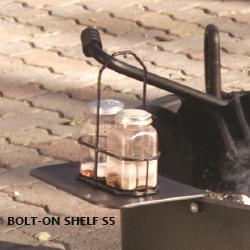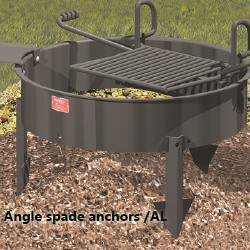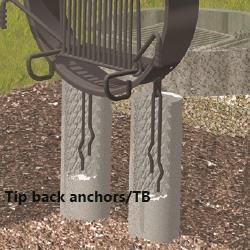 Price Per Unit Starts At:
When you need the fire barrier only, without the cooking grate.

Our FX Series Campfire Rings provide a solid steel fire barrier, and do not include the cooking grate.

Perfect when you don't plan to cook over the fire, but you need the barrier to control the fire, and protect the property or your landscape blocks.

The FX Series steel ring is rolled from 3/16" thick steel plate with an integral formed 1" wide flange around the top edge. This flange provides extra strength against heat warpage and eliminates a vertical edge. Draft holes are provided for fire ventilation.

FX-26 Series Campfire Ring has a 24-inch inside diameter, a 26" outside diameter at the top flange, with a 7-3/8" side height.

All FX Series firerings come with tip back anchor pins (/TB) to keep the ring secured in one place, but allow the ring to tip up for easy clean out. The pins should be installed in concrete footings.
OPTIONAL Anchor Systems:
Angle Spade Anchors (/AL) are 3 spades attached around the firering and buried in the ground. The firering cannot be tipped up.
Tip Back Spade Anchors (/TA) are 2 spades at the rear hinge point and buried in the ground. The firering can be tipped up.
OPTIONAL: Model S5 bolt on utility shelf.

California's Proposition 65.
You May Also Like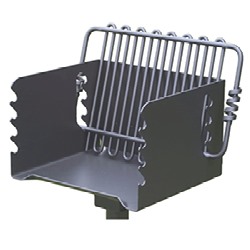 CBP-135 Series Charcoal Grill
SKW: CBP-135
Model CBP-135 is a Backyard Charcoal Grill.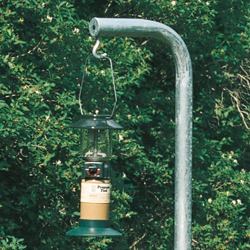 Model LH-1 - Lantern Holder With 90 Degree Arm
SKW: LH
Safely hang camping lanterns. Available with Wheelchair Accessible Option.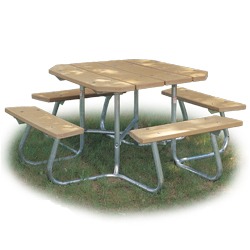 SQT-3 and SQT-4 Series Portable Square Picnic Table -Using Recycled Plastic
SKW: SQT
Portable, 38" or 48" square table using 100% recycled plastic.