N-20 Series Charcoal Grill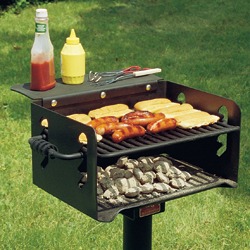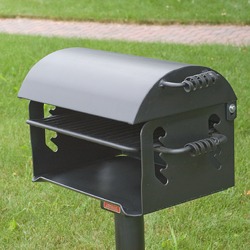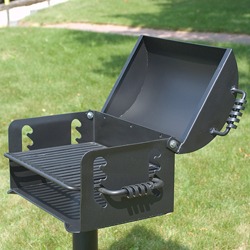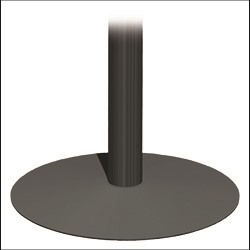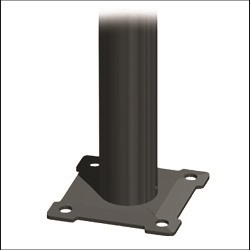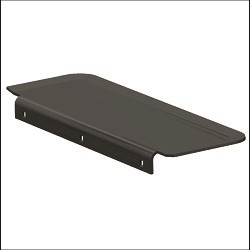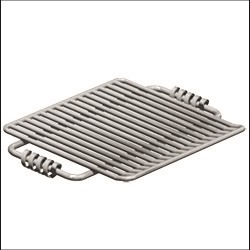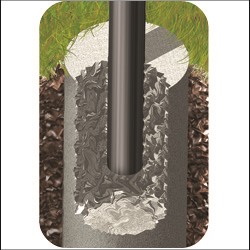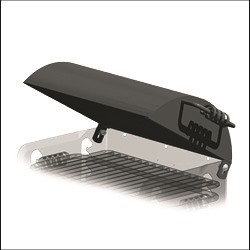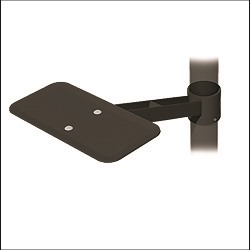 Price Per Unit Starts At:
Model N-20 charcoal grill provides 300 sq. in. of cooking area on the four level adjustable cooking grate and is available with the standard high-temp black enamel finish.
All N-Series charcoal grills are permanently attached to the base post with our unique swivel mechanism providing a theft-proof connection with continuous 360-degree rotation in either direction. Embedded installation of post is standard (B2) using a 3-1/2" OD x 40" post.
All-welded grill firebox construction. The N-20 firebox is fabricated from 3/16" (7 ga.) thick steel. All N Series designs include integral die-formed flanges to retain ashes and to reinforce the firebox from heat warpage.
All welded cooking grate construction. N Series grill cooking grates are fabricated using 5/8" dia. steel bars for support handles, and 1/2" dia. steel bars for the cooking surface. The cooking grate is permanently incorporated into the firebox and cannot be removed. All cooking grates are finished with high temp non-toxic black enamel paint. All grate handle grips are 1/8" x 1/2" coiled steel bar. All grate bars are welded on both sides.
OPTIONAL: Bolt on utility shelf for all N Series charcoal grills: Model S3 black enamel finish on N-20 and N-24.

OPTIONAL: Model N-20 grill can be built to incorporate a hot plate measuring 8" x 15". This replaces the grate bars in that portion of the total grate (becomes Model N-20/HP). Not available on N-24.
OPTIONAL: Hinged steel grill cover on Model N-20 and N-24 (painted or galvanized finish). Model S3 shelf cannot be used with cover.
Optional: Model S6 Swivel Shelf available on N-20 and N-24 grills only (not available on NS-20 grills). This Swivel Shelf can be used on the N-20/GC grill equipped with the optional Grill Cover.
OPTIONAL BASES: To replace standard embedded post.
Portable disc base (B4).
Bolt down/surface mount base post (B3). Anchor bolts are not included - use Model ANC1-4 Concrete Anchor Kit.

OPTIONAL: Model N-20 painted grill and Model N/G-20 galvanized grill can be equipped with a stainless steel cooking grate (to replace the standard grate).

California's Proposition 65.
You May Also Like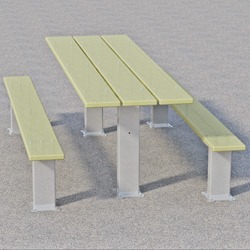 APT Series Multi-Pedestal Picnic Table - Using 2x10" Recycled Plastic Planks
SKW: APT::
A secure and stationary 6 or 8 ft table using 100% recycled plastic Planks in your choice of color.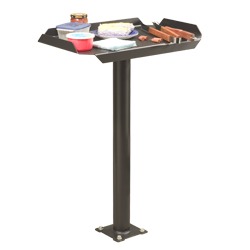 Model ULT-4 Utility Table
SKW: ULT-4::
18" x 30" table swivels on a single embedded or surface mount pedestal.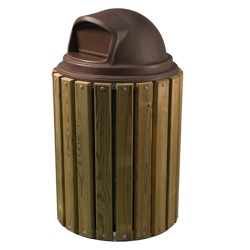 Round Trash and Recycling Receptacles - TRH Series
SKW: TRH
An attractive way to collect trash or recyclables. CLICK TO SEE MORE.