Q/G-20 Galvanized Steel Charcoal Grill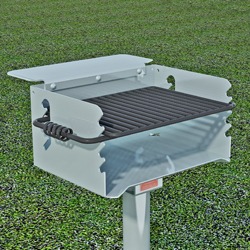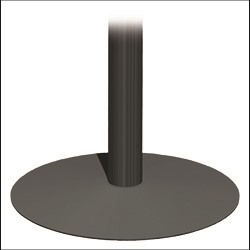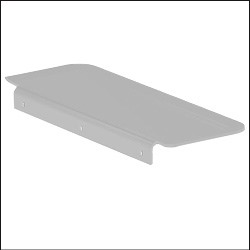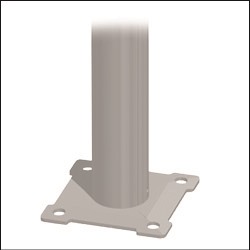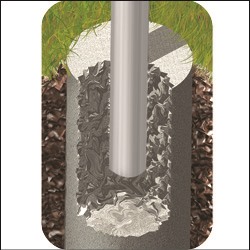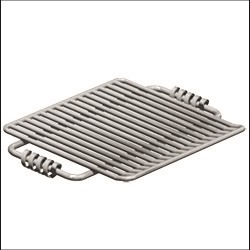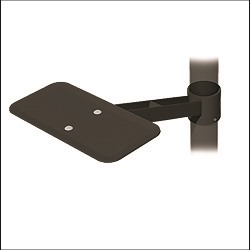 Price Per Unit Starts At:
Model Q/G-20 charcoal grill includes a hot dip galvanized firebox and post, and provides 300 sq. in. of cooking area. The cooking grate adjusts to four levels. Grate tips up for easy fire building and clean up, but remains permanently attached.
This grill is capable of full 360 degree rotation in either direction on theft-proof swivel attachment. Standard 3-1/2" OD x 40" long galvanized base post for embedded installation (B2G in model no.)
All welded firebox construction includes 3/16" (7 ga.) thick steel, plus integral die-formed flanges to retain ashes and reinforce firebox from heat.
All welded cooking grate construction: 5/8" dia. steel bars for support handles, 1/2" dia. steel bars for cooking surface. All grate bars are welded on both sides. Grate is permanently incorporated into firebox and cannot be removed. Grate tips up. Handle grips are 1/8" x 1/2" coiled steel bar.
Firebox and post are galvanized for rust and corrosion resistance. The cooking grate is finished with high temp non-toxic black enamel paint.
OPTIONAL: Model S3/G galvanized bolt on shelf.
OPTIONAL: Model S6 swivel shelf installs on the 3-1/2" OD base post. This shelf can be used with the grill cover. Model S6 is available with painted finish only.
OPTIONAL: Hinged grill cover with galvanized finish. Model S3/G bolt on shelf cannot be used with grill cover.
OPTIONAL BASES: To replace the standard embedded post.
Bolt down/surface mount post (B3 or B3G galvanized). Anchor bolts are not included - use Model ANC1-4 Concrete Anchor Kit.
Portable disc base post (B4) is not galvanized.
OPTIONAL: Model Q-20 painted grill and Model Q/G-20 galvanized grill can be equipped with a stainless steel cooking grate (to replace the standard grate).

California's Proposition 65.
You May Also Like
FX Series Campfire Rings - NO GRATE
SKW: FX
Same steel firering, but does not have a cooking grate CLICK TO SEE MORE.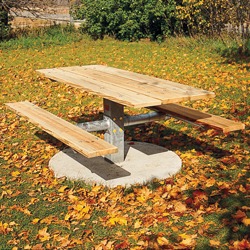 Single Pedestal Picnic Table - PT Series
SKW: PT::
Permanent and secure with simpler maintenance around the table. 6 ft long in a variety of materials.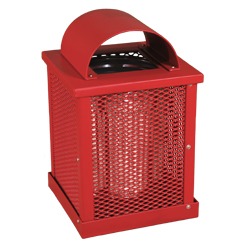 Square Receptacle - Expanded Steel
SKW: CN-Q
Square receptacle with canopy lid