XT Series Frame Kit - Standard Extra Heavy Duty Picnic Table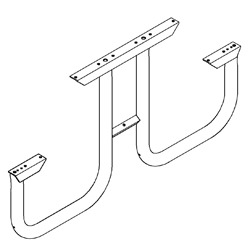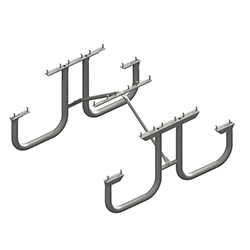 Price Per Unit Starts At:
Model XT Picnic Table Frame Kits are designed and constructed specifically for heavy use areas where unusually difficult service may be required.
Specifications:
Model XT Picnic Table Frame Kits feature our non-tip, non-trip, walk-through design. The table won't tip even if all persons sit on one side. Easy walk-through access. "Skid" design permits movement without damage to turf. Model XT Picnic Tables offer 30" nom. table height; 18" nom. seat height.
FRAME KIT: All welded 2-3/8" OD steel pipe end frames (2.375" OD, 11 ga. wall, 2" ID nom. pipe specifications). Top/seat mounting brackets are 2" x 2" x 10 ga. die formed steel angles. Frames are supported by diagonal braces of 1-5/16" OD steel pipe attached to steel center channel. All 3/8" dia. galvanized carriage bolt fasteners. Warranted for life.
FINISH: Standard finish: hot dip galvanized after fabrication. Or choose a powder coat finish (in place of galvanized finish) in your color choice.
You May Also Like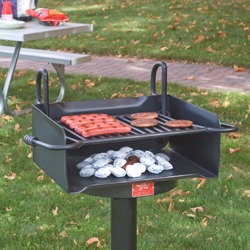 A-20 Series Charcoal Grill
SKW: A-20
This grill has a 320 sq. inch Infinitely Adjustable cooking grate.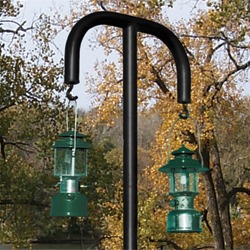 Model LH-2 - Lantern Holder With 2 Arms
SKW: LH
Safely hang camping lanterns. Available with Wheelchair Accessible Option.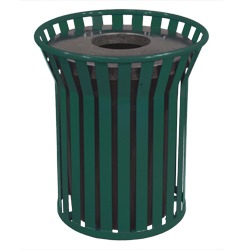 Round Receptacle - Vertical Steel Straps
SKW: CN-R/SS2
Designed to hold most available 30-36 gallon liners