AT Series - Traditional A-Frame Picnic Table - Using Lumber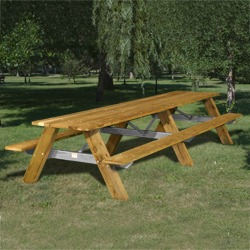 Price Per Unit Starts At:
Model AT Picnic Tables incorporate galvanized steel braces for a stronger A-frame design. This is your traditional A-frame table modified to withstand public and commercial use.
Specifications:

FRAMES: 4" x 6" (nom.) leg posts are treated pine. Cross supports are formed using galvanized steel channel to build rigid end frames and a sturdy seat support. Supported by diagonal braces of 1-5/16" OD galvanized steel pipe attached to a steel center channel under the table top. All 3/8" dia. galvanized carriage bolts (not lag screws) are provided for assembly.

LENGTH: 6 or 8 ft. long using 2 frames or 12 ft. long using 3 frames.

TOP/SEAT MATERIAL: 2" X 10" (nom.) pressure treated #1 southern yellow pine. See Material Options.
OPTIONAL: Attach to surface for permanent installation with optional anchor brackets. Use Model ANG-2 Angle Anchor Kit.
You May Also Like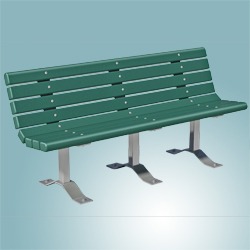 Contour Park Bench - Multi-Pedestal - WRB Series
SKW: WRB::
Contour Park Benches can be portable or stationary.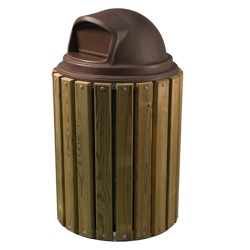 Round Trash and Recycling Receptacles - TRH Series
SKW: TRH
An attractive way to collect trash or recyclables. CLICK TO SEE MORE.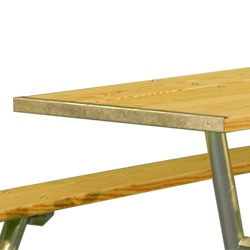 TAK-21G for 2" (nom.) dimension lumber.
SKW: TAK-21G
Prevent Picnic Table Top Lumber from Warping.