Recycled Plastic Picnic Table - RT Series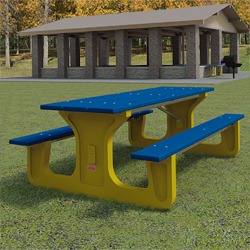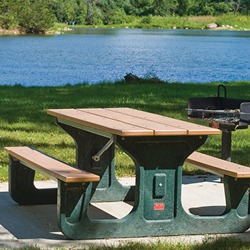 Price Per Unit Starts At:
Model RT Picnic Tables use the traditional looking back-to-back J-leg frame design, molded using 100% recycled plastic. A solid color is formed throughout the plastic components. A UV stabilizer is added for ultraviolet protection. Galvanized steel mounting angles and diagonal braces add strength to the table.
Specifications:
Model RT Picnic Tables feature our non-tip, non-trip, walk-through design. Tables won't tip even if all persons sit on one side. Easy walk through access. "Skid" design permits easier movement. Tables offer 30" nom. table height and 17-1/2" nom. seat height.

FRAME: 3" thick, single-piece end frames molded from 100% recycled plastic. Frame colors in stock are Black, Brown and Green. Other frame colors may be available as a special order (may require longer lead time). Top/seat mounting angles are formed from pre-galvanized steel. The table structure is reinforced with diagonal braces of 1-5/16" OD pre-galvanized steel tube. All 3/8" dia. galvanized carriage bolt fasteners are included.

LENGTH: 6 or 8 ft.

TOP/SEAT MATERIALS: 2" X 10" (nom.) 100% Recycled Plastic planks in your choice of color. See Material Options.
OPTIONAL: Attach to surface for permanent installation with optional anchor brackets. Use Model ANG-2 Angle Anchor Kit.

You May Also Like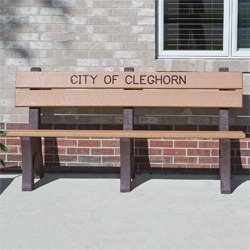 100% Recycled Plastic Bench - RB Series
SKW: RB::
Plastic Bench, 4 ft. or 6 ft. long, flat or with backrest. CLICK TO SEE MORE.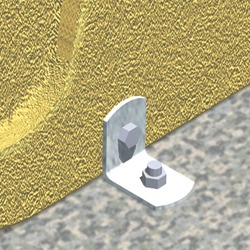 Anchor Kits - Angle Anchor
SKW: ANG-2
Angle Anchor Kit.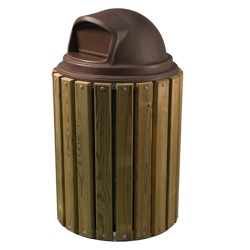 Round Trash and Recycling Receptacles - TRH Series
SKW: TRH
An attractive way to collect trash or recyclables. CLICK TO SEE MORE.