Recycled Plastic Picnic Table With Arched Frame - ART Series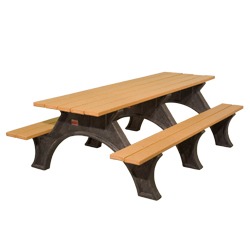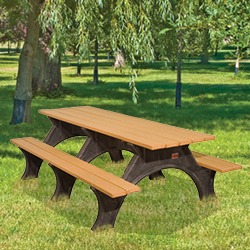 Price Per Unit Starts At:
Model ART Picnic Tables use an arched frame design for a lighter look. The table uses three step-over frames for support so no additional steel braces are necessary.
Specifications:
Model ART Picnic Tables feature our non-tip, step-over design. Tables won't tip even if all persons sit on one side. Tables offer 30-1/2" nom. table height and 17-1/2" nom. seat height.

FRAME: Three 3-inch thick, single-piece frames molded from 100% recycled plastic available in either black or brown. All stainless steel screws for assembly are included.

LENGTH: 6 or 8 ft.

TOP/SEAT MATERIALS: 2" X 6" (nom.) 100% Recycled Plastic planks in your choice of color. See Material Options.

You May Also Like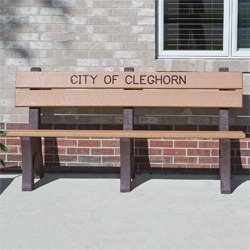 100% Recycled Plastic Bench - RB Series
SKW: RB::
Plastic Bench, 4 ft. or 6 ft. long, flat or with backrest. CLICK TO SEE MORE.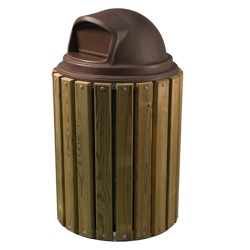 Round Trash and Recycling Receptacles - TRH Series
SKW: TRH
An attractive way to collect trash or recyclables. CLICK TO SEE MORE.