Marksman Shooting Table - MST-1 Series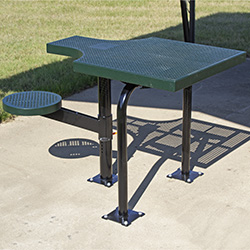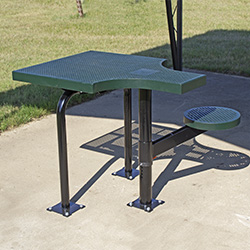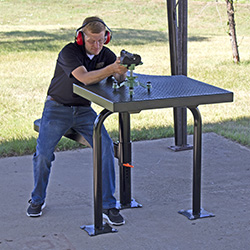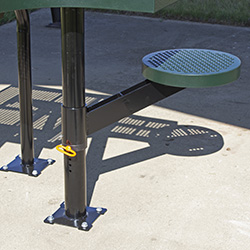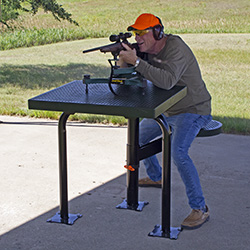 Price Per Unit Starts At:
Marksman Shooting Table – MST-1 Series
A durable marksman table for outdoor shooting ranges and gun clubs, designed by marksmen.
Two installation options:
Model MST-1R offers embedded post installation into concrete footings.
Model MST/P-1R includes welded on base plates on each frame leg for a surface mount/bolt down installation. The welded on base plates are ¼-inch x 8 x 8 inches square with (4) 25/32-in. diameter holes. Anchor bolts not included. Use (3) #ANC5-4 anchor kits (set of four ½-in. x 5-in concrete screw anchors).
Table top and swivel seat are fabricated using 14 ga. perforated steel with 2-1/2-inch wide edge band with supporting 14 ga. reinforcements. Mounting brackets are formed using 7 ga. steel.
Perforated steel top and seat components are thermoplastic coated in your color choice. See Material Options.
Top Dimensions: Table top is 34 inches wide by 48 inches deep. Installed height is 55-1/2 inches to top of table (all dimensions nominal).
Seat Dimensions: Swivel seat is 16 inches diameter. Once installed on the support post the swivel seat cannot be removed. The seat offers six 1-inch height selection options from 20-1/4 inches to 25-1/4 inches (nom.) using a locking pin.
The twin radius-cut table top design and the swivel seat are designed to accommodate left-handed and right-handed shooters.
The top is supported by a tripod using two 2-3/8 in. OD steel pipe posts and one 3-1/2 in. OD post. The swivel seat is installed on the 3-1/2 in. post. The swivel seat arm is a welded assembly of 7 ga. steel and 4.0-in. OD steel tube.
Standard Frame Finish: hot tip galvanized after fabrication for maximum protection from the elements.
Optional Frame Finish: powder coated in your color choice. See Material Options.
Optional: ANC5-4 Anchor Kit (order 3 sets per table).
You May Also Like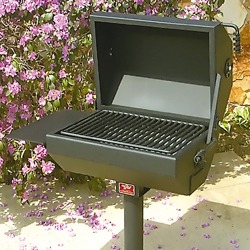 EC-26/S Series Covered Grill
SKW: EC-26/S
Covered grill, 320 sq. inch, SHELF INCLUDED!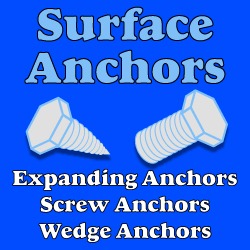 Model ANC5-4 Anchor Kit
SKW: ANC5-4
Four 1/2" x 5" Concrete Screw Anchors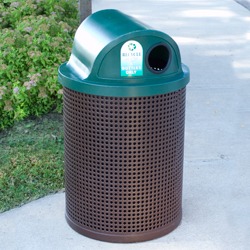 Round Receptacle - Perforated Steel
SKW: CN-R
Fabricated using perforated steel and available in 3 sizes.