Square Steel Lid With Powder Coat Finish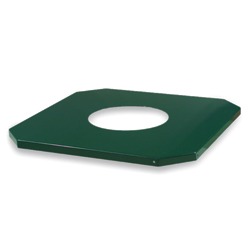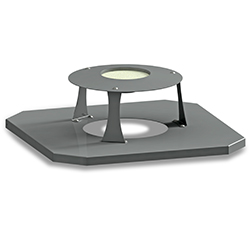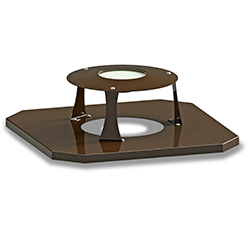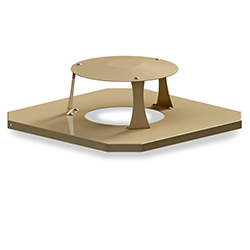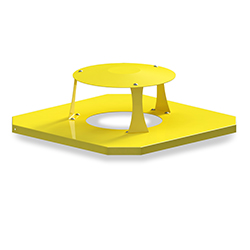 Price Per Unit Starts At:
SQUARE Steel Receptacle Lids are fabricated from 16 ga. formed steel.
Model TQ-2410 offers a 10" diameter hole in the center of the lid.
Model TQ-2410R offers a 12" diameter bolt-on rain cover over the hole (assembly required).
Model TQ-2410A offers a 6" diameter ashtray in the rain cover.
They are available with a powder coat paint finish in your choice of colors. Click here for color choices.
Note: For all lids, please confirm the inside diameter (I.D.) will fit the outside diameter of your receptacle. Some lids may fit more closely than others.

Model
Number

I.D.

O.D.

Use With These Receptacle Holders

TQ-2410
TQ-2410R
TQ-2410A

23-5/8"

24-3/4"

CN-AMQ-32, TRQ-32, CN-Q-36, CN-Q/SS4-36D
You May Also Like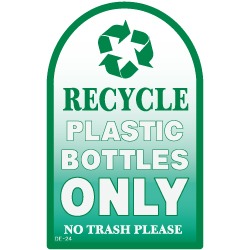 Decals for Recycling and Waste Lids
SKW: Lid Decals
Choose the decals that fit your needs. CLICK TO SEE MORE.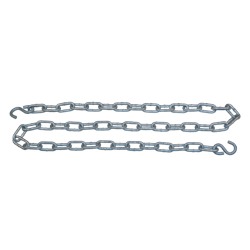 Lid Security Kits
SKW: Lid Security Kits
Help protect your lids from theft. CLICK TO SEE MORE.