Trash Barrel Anchor Stake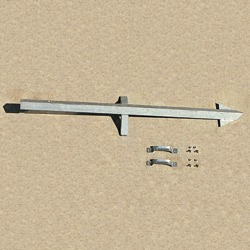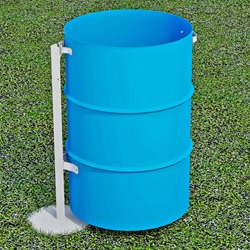 Combine AH/G-3 Anchor Stake KIT with your trash barrel and our Model T Trash Can Lids (not included) for a complete, economical trash collection system. Keeps barrel off the ground to extend life. Maintains barrel upright despite tampering, rodents and wind. Also provides place to secure trash barrel cover (not included).
The Anchor Stake will accommodate your 30- or 55-gallon trash barrels (not included).
Model AH/G-3 Anchor Stake KIT is made of heavy gauge steel and 3/16" x 1-3/4" angle. Installs permanently into concrete footing. Kit includes anchor stake, two galvanized handles for your trash barrel and fasteners.
FINISH: Hot dip galvanized
OPTIONAL: 55 gallon barrel. See Trash Cans, Liners
OPTIONAL: Model T Lid
OPTIONAL: Chain Kit