Kolorcans Square Trash Receptacle With Dome Lid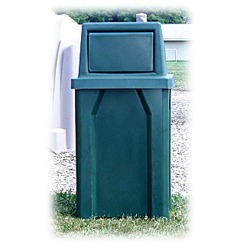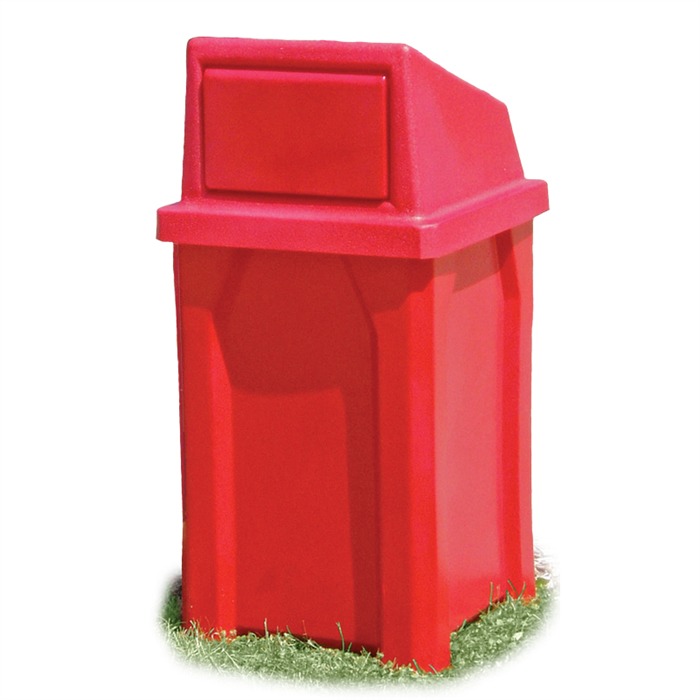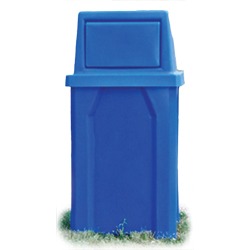 Price Per Unit Starts At:
Model CN-S7801A is a square trash receptacle with dome lid and has a 32 gallon capacity.
Made from rotationally molded polyethylene plastic which is a durable, heavy weight material. The color is molded in. It won't fade, dent or chip. Made in USA with recycled plastic and is 100% recyclable. Weight: 29 lbs.
Receptacle has four molded in handles for easy use. The lid features a maintenance free plastic door hinge and the self-closing door fits tightly to keep insects out. Not affected by wind.
COMPLETE SET: Includes outer base, top and inside liner.
• Signage: Outer base unit includes flat panels where you can apply your signage (not included).
• 8 BOLD Solid Colors: Blue, Green, Brown, Black, Red, Yellow, Orange, White. Base and top are same color.