Smoker's Stack - COLLECTION TUBE ONLY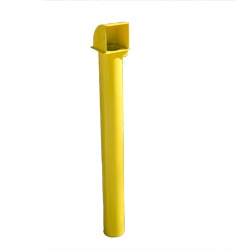 Price Per Unit Starts At:
This is a replacement tube (only) for Model SS/P-1 Smoker's Stack. The Smoker's Stack removes cigarette and cigar waste from view. The convenient size opening accepts all kinds of tobacco waste, but restricts deposit of other trash. The all steel construction won't melt or burn and resists vandalism. It can be used in remote park and trail locations and in any public setting.
Specifications:
Heavy gauge steel. 3-1/2" diameter COLLECTION TUBE with Weather Hood.
FINISH: Powder coat paint in your choice of color. See Material Options.