Smoker's Stack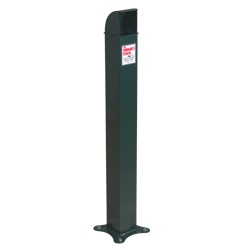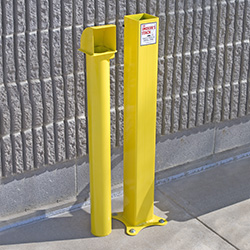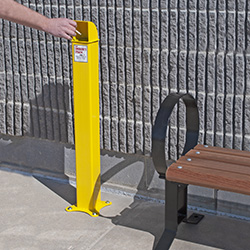 Price Per Unit Starts At:
The Smoker's Stack removes cigarette and cigar waste from view. The convenient size opening accepts all kinds of tobacco waste, but restricts deposit of other trash. The all steel construction won't melt or burn and resists vandalism. It can be used in remote park and trail locations and in any public setting.
Specifications:
Heavy gauge steel. Dimensions: 4" x 4" x 40" tall. Includes decal identification.
Two piece set includes:
4" square outer mounting post with bolt down base plate (concrete anchor bolts included)

3-1/2" diameter round inner collection tube with weather hood. The inner tube lifts out to empty waste. A recessed set screw locks collection tube inside post and deters vandals. Requires allen wrench (included) to remove.
FINISH: Powder coat paint in your choice of color. See Material Options.
OPTIONAL: Model BR-4HSA Anchors Note: One set of anchors is included with the receptacle.
You May Also Like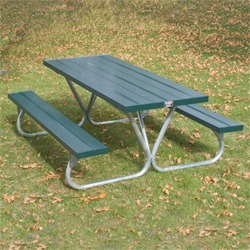 BTUG Series Lighter Duty Picnic Table - Using Aluminum
SKW: BTUG
Lighter weight, pre-galvanized, bolt together steel frame - using aluminum.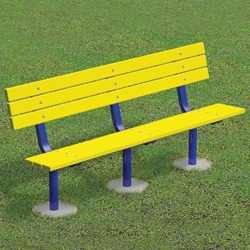 Channel Park Bench - CXB Series
SKW: CXB::
Our Most Versatile Bench. Stationary. Portable. Many lengths. Many materials. CLICK TO SEE MORE.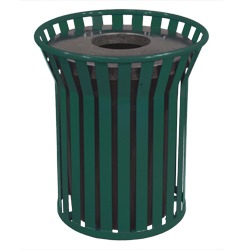 Round Receptacle - Vertical Steel Straps
SKW: CN-R/SS2
Designed to hold most available 30-36 gallon liners