Square Receptacle - Expanded Steel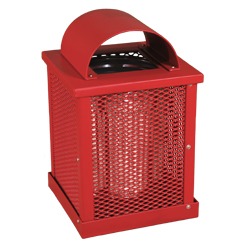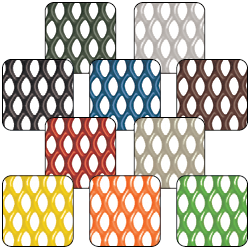 Price Per Unit Starts At:
Model CN-Q/D-32/2 Square Trash Receptacle has expanded steel side panels, a canopy lid and offers a 30-36 gallon capacity.
Specifications:
Model CN-Q/D-32/2 Square Trash Receptacle is formed using 4 flat expanded steel side panels and a base reinforced with cross braces. The bottom panel keeps the liner off the ground. Anchor holes in cross braces can be used to secure the trash receptacle in place (Anchor bolts not included.)
The canopy lid has large openings for easy trash disposal.
This unit is shipped unassembled. Galvanized fasteners included.
FINISH: All pieces are thermo-plastic coated in the same color of your choice. See Material Options.
OPTIONAL: Stationary mounts are available. See Stationary Mounts.
OPTIONAL: Galvanized steel cans or rigid plastic liners are available. See Trash Cans, Liners.
OPTIONAL: Model ANC3-4 Anchor Kit is available for surface mounting.
You May Also Like
Anchor Kits And Padlocks
SKW: Anchor Kits
Don't know which anchors you need? CLICK TO SEE MORE.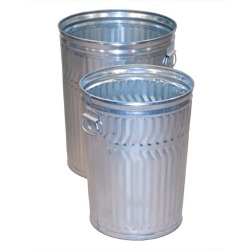 Regular Duty Galvanized Steel Trash Cans with or without Lids
SKW: CNG
27 ga. galvanized steel trash can with or without lid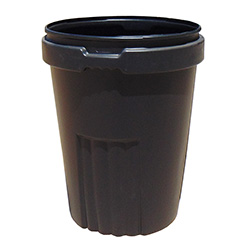 Rigid Plastic Liner
SKW: CN-4132C
30 gallon lighter weight plastic liner. Molded in handles. No lid.