Condiment Serving Table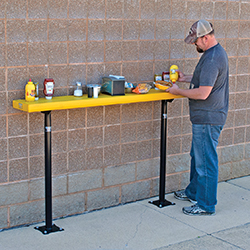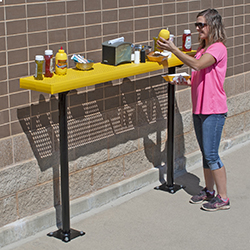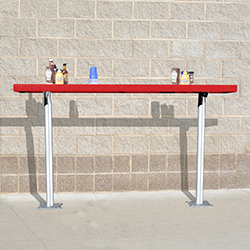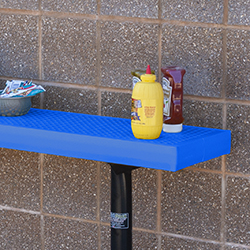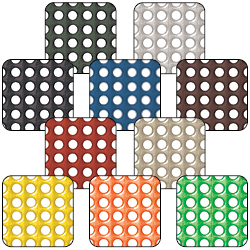 Price Per Unit Starts At:
Model CST/P is designed as a concession area table to serve up condiments, utensils and supplies. This allows your concession stand customers to step away from the serving window to prepare their purchase to their own tastes.
SPECIFICATIONS:
Support posts are 2-3/8" OD steel pipe with a welded on base plate of 1/4-inch x 8 inches square steel plate with four 9/16 in. dia. holes.
Standard: Model CST/P has surface mount/bolt down installation (anchor bolts not included).
Standard frame finish: hot dip galvanized after fabrication.
Optional frame finish: powder coating (instead of galvanized finish) in choice of colors. Click here to learn more.
Table top is 2-1/2 in. x 12 in. wide (nom.) 14 ga. perforated steel with 10 ga. steel edge frame and braces. The top is thermoplastic coated in choice of colors. Click here to learn more.
Height: 46 inches from ground surface to table top.
Length: 4, 6, 8 or 10 feet long (10 ft. table has three posts).
OPTIONAL: surface mount anchor kit #ANC5-4 for concrete surface. Click here.
OPTIONAL: longer posts (no base plate) for embedded installation into concrete footings. Becomes Model CST.
You May Also Like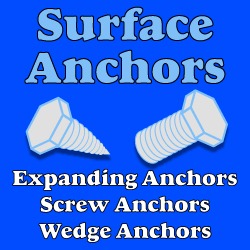 Model ANC5-4 Anchor Kit
SKW: ANC5-4
Four 1/2" x 5" Concrete Screw Anchors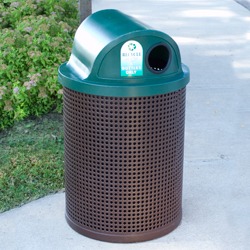 Round Receptacle - Perforated Steel
SKW: CN-R
Fabricated using perforated steel and available in 3 sizes.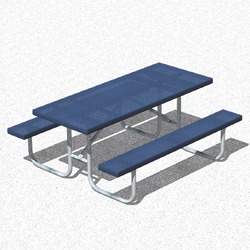 UT Series Picnic Table - Using Perforated Steel
SKW: UT
Durable picnic table using R-Type Perforated Steel coated in colorful thermo-plastic.