Model ULT-3 Utility Table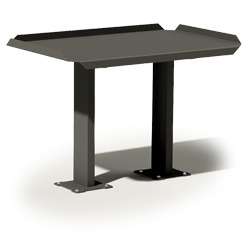 Price Per Unit Starts At:
Model ULT Utility Tables are a popular enhancement to picnic and camp sites by providing a work area so the nearby picnic table can be kept clean and used for other activities. The table is 32" high (nominal). These are popular tables for Dutch Ovens or portable grills.
Simple design makes the ULT Table convenient to use, easy to keep clean.
Specifications:
SUPPORT: Two 6" steel channel iron posts. Top is reinforced underneath with two 3/16" x 3" x 3" angle irons. Embedded post installation is standard. Model ULT/P-3 has a steel base plate for bolt-down installation (Anchor bolts not included. Use Model ANC1-4 Anchor Kit - requires 2 anchor kits per table). Some assembly required.
TABLE TOP: 30" deep x 48" wide x 3/16" thick steel plate with formed 1-3/4" flanges on all four sides which reinforce the top for strength. The side and back flanges are formed up to define the work area, the front flange is formed down to offer a blunt front edge and the back corners are left open for easier drainage and clean off.
FINISH: High heat black enamel paint.
You May Also Like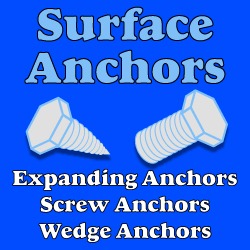 Model ANC1-4 Anchor Kit
SKW: ANC1-4
Four 1/2" x 3" Concrete Screw Anchors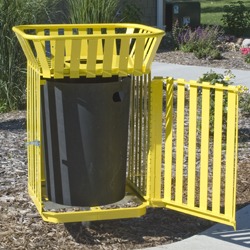 Square Receptacle - Side Door, Steel Strap
SKW: CN-Q/SS4
The side door provides easy access to the liner inside.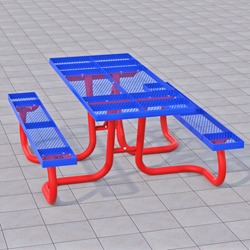 WXT and WXTH Accessible Picnic Table - Using Expanded Steel
SKW: WXT::
ADA Compliant, wheelchair access at both ends. Extra strong using D-Type Expanded Steel.