XTX Series Utility Table - Using Lumber
Model XTX Utility Table is a durable and versatile design variation of our XT Series Picnic Tables.

Specifications:
Table top is 30" high (nom.). The wide stance frame with formed and flattened feet provide a stable portable table. The frame feet include 9/16" dia. holes for anchors (not included) for a secure surface bolt down installation.
FRAME KIT: All welded 2-3/8" OD steel pipe end frames (2.375" OD, 11 ga. wall, 2" ID nom. pipe specifications). Top mounting brackets are 2" x 2" x 10 ga. die formed steel angles. Frames supported by diagonal braces of 1-5/16" OD steel pipe attached to steel center channel. Includes all 3/8" dia. galvanized carriage bolt fasteners.
FINISH: Standard finish: hot dip galvanized after fabrication. Or choose a powder coat finish (in place of galvanized finish) in your color choice.
LENGTH: Tables can be 6, 8 or 10 ft. long.
TABLE MATERIAL: 2" x 10" (nom.) untreated or pressure treated #1 southern yellow pine. See Material Options.
OPTIONAL: Model ANC3-4 Anchor Kit for surface mounting of 6' and 8' tables OR Model ANC3-6 Anchor Kit for surface mounting of 10' tables.
You May Also Like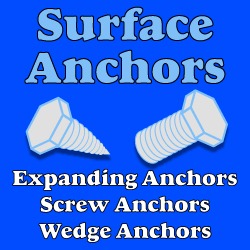 Model ANC3-4 Anchor Kit
SKW: ANC3-4
Four 3/8" x 3" Concrete Screw Anchors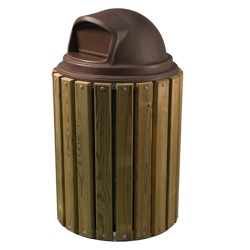 Round Trash and Recycling Receptacles - TRH Series
SKW: TRH
An attractive way to collect trash or recyclables. CLICK TO SEE MORE.
XT and XTH Series End Accessible Picnic Table - Using Lumber
SKW: XT::
Extra strong table with ADA compliant end wheelchair accessibility using lumber.