Channel Park Bench - Using 2x12 Perforated Steel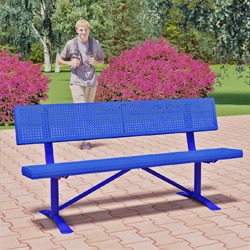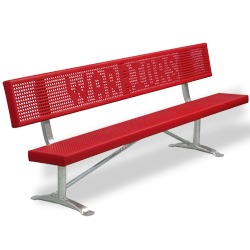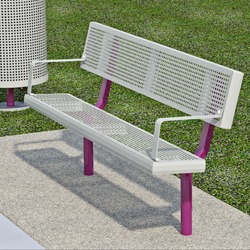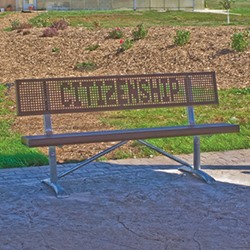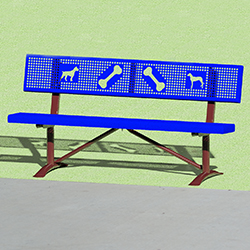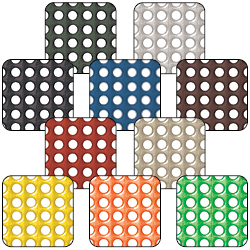 Price Per Unit Starts At:
The Channel Bench is designed to be stronger and more stable with a simple, clean design. The benches are available with stationary and portable installation options.
BUDDY BENCH: The CXB Channel Bench can be transformed into a Buddy Bench with your custom message engraved into the 100% recycled plastic backrest planks, or included in the 2x12" perforated steel backrest.

Specifications:

FRAME: All welded steel frame construction: seat/back support channel is die-formed from 1/8" thick (11 ga.) steel; frame posts and portable foot are fabricated from 2-3/8" OD steel pipe.

FINISH: Hot dip galvanized finish after fabrication maximizes protection from the elements. Or select a powder coat paint finish in your color choice.

INSTALLATION: Model PCXB is portable/surface mount so it can sit on the ground or be anchored to a hard surface. The frame foot includes 9/16" diameter holes for anchor bolts (not included). Model SCXB is stationary/embedded mount with frame posts in concrete footings.
LENGTH: Channel Park Benches with perforated steel can be 4, 6, 8, 10 and 16 feet long.

SEAT & BACK MATERIALS: 2" x 12" (nom.) perforated steel planks with thermo-plastic coat finish. See Material Options.
OPTIONAL: Armrests can help make bench more accessible. See Armrests for Park Benches.

OPTIONAL: For PCXB surface mount benches use Model ANC3-4 Anchor Kit for 4', 6' or 8' benches. Use Model ANC3-6 Anchor Kit for 10' benches. For 16' benches, two Model ANC3-4 Anchor Kits will be required.
OPTIONAL: Custom punched lettering is available on 2x12" (nom.) perforated steel bench planks. See Accessories/Custom Signage.
OPTIONAL: Cover Caps, two-part aluminum caps to cover bottom of frame post for Model SCXB benches with embedded post. Depending on the length of your bench you may need 2, 3, 4 or 5 cover caps per bench. The natural cast aluminum finish will match a hot dip galvanized frame finish. Or the caps will be powder coated to match the frame finish. Click here to add Cover Caps to your Quote Cart.