Grey Creek Bench B30 - Flat Seats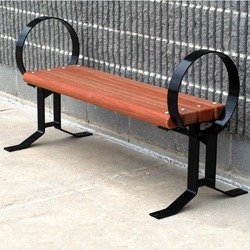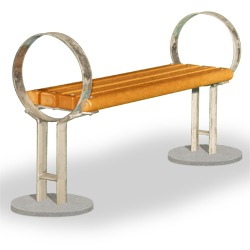 Price Per Unit Starts At:
The B30 Series streetscape and park benches provide rugged welded steel component frame structures, offering a wide-surface armrest made with flat steel plate.
Specifications:
FRAME: All B30 Series frames are one-piece welded fabrication using 3/8" thick x 2-1/2" wide steel bar. All end frames have circular armrests for improved accessibility and comfort. Center Frame: 6 ft. benches with recycled plastic and all 8 ft. benches will include a third center support frame without an armrest.
INSTALLATION: Models B30 and B32 are surface mounted and include bolt holes in the frame foot. (Anchor bolts not included). Models B31 and B33 are designed for embedded post installation.
FINISH: Frames can be hot dip galvanized after fabrication. Or select our powder coated paint finish in your color choice.
LENGTH: Contour style or flat designs available in 4, 6 or 8 ft. lengths.
SEAT & BACK MATERIALS: Seat timbers are 3" x 4" (nom.) available in: colorful 100% recycled plastic, or construction heart redwood. See Material Options.
Indonesian Balau Wood is no longer available. Our supply has been depleted and it is cost prohibitive to replace.
OPTIONAL ANCHOR KITS:

California's Proposition 65.
You May Also Like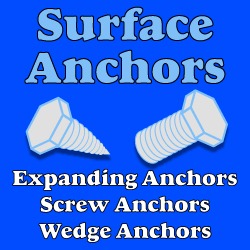 Model ANC1-4 Anchor Kit
SKW: ANC1-4
Four 1/2" x 3" Concrete Screw Anchors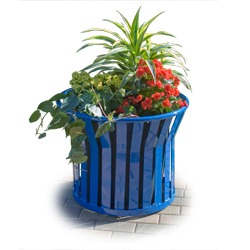 Planters
SKW: P
Add some color and flair to your landscape with a planter. CLICK TO SEE MORE.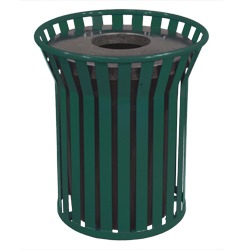 Round Receptacle - Vertical Steel Straps
SKW: CN-R/SS2
Designed to hold most available 30-36 gallon liners