LDW-36/18 Accessible Campfire Ring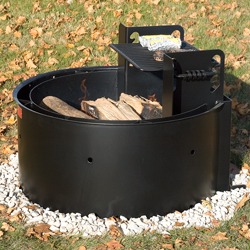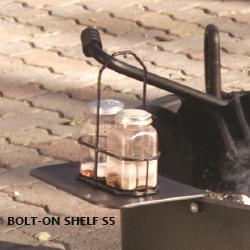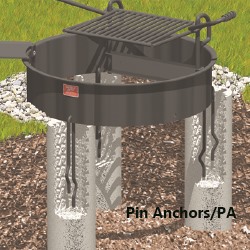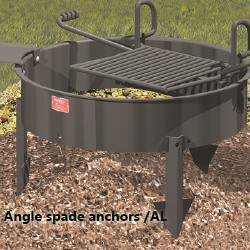 Price Per Unit Starts At:
Accessible campfire ring Model LDW-36/18/PA includes a full-height outer ring to serve as a heat barrier for the inner ring. It also features a 300 sq. inch 4-level adjustable cooking grate. And includes a flat rear panel so wheelchairs can have closer access to the cooking grate and adjustment handles. The 300 sq. inch cooking grate adjusts to 4 levels between 19" and 24" above the ground. This fire ring design allows the grate to be adjusted one side at a time, using only one hand; without tight grasping, pinching or twisting of the wrist; and does not exceed 10 lbs. to lift.

Construction features include: 1/8" (10 ga.) outer ring with 1" formed top flange, 3/16" (7 ga.) inner ring, 17-3/8" tall fire barrier. Three formed steel angles welded between rings form a 2" wide air space. Both rings include a series of 1" dia. (nom.) drain and draft holes. The 3/16" thick steel panels support the cooking grate in 4 locations and help shield the grate handles from heat. The cooking grate is all welded ½" dia. steel bars supported by 5/8" dia. handlebars, with 1/8" x ½" coiled flat steel bar handle grips. All grate bars are welded on both sides. This firering does not have a fire grate. The entire campfire ring is finished with high temp non toxic black enamel paint.

Model LDW-36/18/PA includes three anchor pins (/PA) to secure ring on site, and does not tip up. To provide ADA compliant wheelchair access this campfire ring must be filled with aggregate (not included) to raise the firebed a minimum of 9" above the ground.
OPTIONAL: Angle spade anchors (/AL) - ring will not tip up (so use aggregate fill to raise the firebed).

OPTIONAL: Bolt-on utility shelf Model S5



California's Proposition 65.
You May Also Like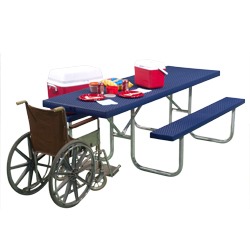 End Accessible Heavy Duty Picnic Table - UT Series
SKW: UT::
ADA Compliant, can be accessible at both ends. For most public applications. CLICK TO SEE MORE.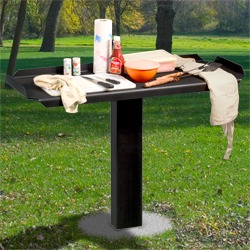 Model ULT-2 Utility Table
SKW: ULT-2::
18" x 48" table on a single embedded or surface mount pedestal.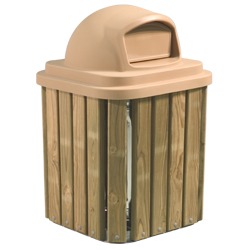 Square Trash and Recycling Receptacles - TRQ Series
SKW: TRQ
Square shape for a different look. CLICK TO SEE MORE.