NS-20 Stainless Steel Charcoal Grill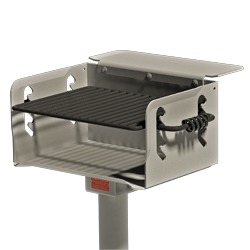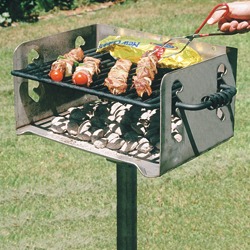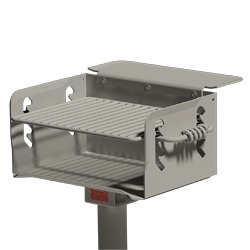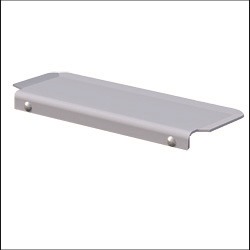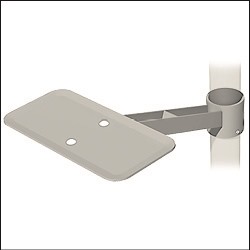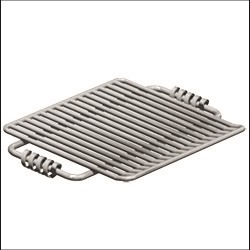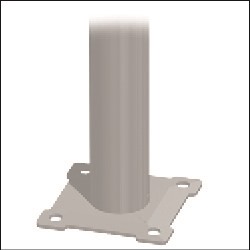 Price Per Unit Starts At:
Stainless steel grill Model NS-20 B6S is designed for areas where the natural environment is especially corrosive to (carbon) steel. The stainless steel can retard the onset of "rust out" so the grill remains functional longer, reducing maintenance and replacement costs.
All N-Series charcoal grills are permanently attached to the base post with our unique swivel mechanism providing a theft-proof connection with continuous 360-degree rotation in either direction. Embedded installation of post is standard. Model NS-20 B6S is mounted on a 2-3/8" OD x 40" long stainless steel post for embedded installation.
All-welded grill firebox construction. The Model NS-20 B6S grill uses 304 grade 3/16" stainless steel for the bottom and 1/8" thick 304 stainless steel for the sides of the firebox. All N Series designs include integral die-formed flanges to retain ashes and to reinforce the firebox from heat warpage.
All welded cooking grate construction. N Series grill cooking grates are fabricated using 5/8" dia. steel bars for support handles, and 1/2" dia. steel bars for the cooking surface. The cooking grate is permanently incorporated into the firebox and cannot be removed. All cooking grates are finished with high temp non-toxic black enamel paint. Model NS-20 grills offer the option for a stainless steel cooking grate with similar component dimensions. All grate handle grips are 1/8" x 1/2" coiled steel bar. All grate bars are welded on both sides.
OPTIONAL: Bolt on utility shelf for all NS Series charcoal grills: Model S3S stainless steel on NS-20.
OPTIONAL: Model NS-20 B6S stainless steel grill can be equipped with a stainless steel cooking grate (becomes Model NS/S-20 B6S).
OPTIONAL: Hinged galvanized steel grill cover (GC/G) can be used on the NS-20 stainless steel grill. Model S3S shelf cannot be used with cover.
OPTIONAL BASE: To replace the standard embedded post.
Bolt down/surface mount (B17S) is stainless steel.
Anchor bolts are not included. Use Model ANC1-4SS stainless steel Concrete Anchor Kit, or the less expensive black/carbon steel Model ANC1-4 Concrete Anchor Kit.
OPTIONAL: Cover Caps, two-part aluminum cap to cover bottom of embedded B6S base post only. You will need (1) #CC-1 cover cap per grill. The natural cast aluminum finish will match the stainless post. Click here to add Cover Caps to your Quote Cart.

California's Proposition 65.
You May Also Like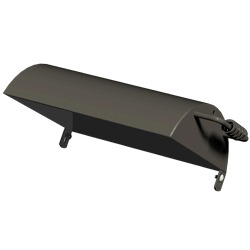 Add-On Grill Covers
SKW: GC
Add a Grill Cover to your existing Pilot Rock Grill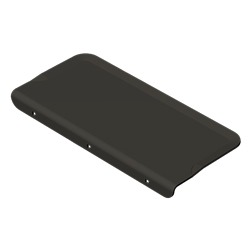 Add-on Shelves
SKW: S
Add an optional shelf to your existing Pilot Rock grill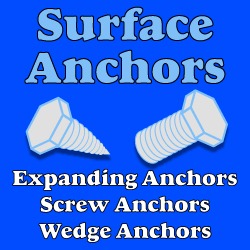 Model ANC1-4SS Anchor Kit
SKW: ANC1-4SS
Four 1/2" x 3" Stainless Steel Concrete Screw Anchors