AFT Series - Traditional A-Frame Picnic Table - Using ALL 100% Recycled Plastic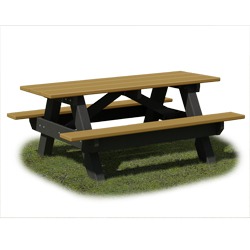 Price Per Unit Starts At:
AFT Series Tables are traditional A-Frame picnic tables. All plastic lumber is precision drilled to facilitate assembly. Tables provide 30-1/4" table height, 17-3/4" seat height (nominal dimensions).
Specifications:

FRAME: All components and bracing are black or brown 100% Recycled Plastic: 4" x 6" leg posts, 2" x 4" and 2" x 6" connecting and support braces (nom. dimensions). Frames are assembled using 3/8" dia. carriage bolts for superior clamping force to keep the table solid. Top/seat planks are secured using stainless steel screws. All fasteners are included.
LENGTH: 6 ft. long
For 8 ft. long table that also provides ADA compliant wheelchair access, click here.
TOP/SEAT MATERIAL: 2" X 10" (nom.) 100% Recycled Plastic planks in your choice of color. See Material Options.
OPTIONAL: Attach to surface for permanent installation with optional anchor brackets. Use Model ANG-2 Angle Anchor Kit.
You May Also Like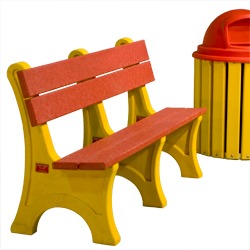 100% Recycled Plastic Bench - with Backrest. RBB Series.
SKW: RBB::
Plastic Bench, with backrest, 4 ft. or 6 ft. long.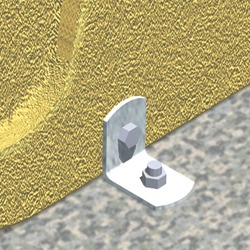 Anchor Kits - Angle Anchor
SKW: ANG-2
Angle Anchor Kit.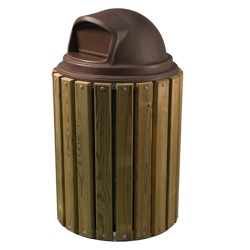 Round Trash and Recycling Receptacles - TRH Series
SKW: TRH
An attractive way to collect trash or recyclables. CLICK TO SEE MORE.