FXS Series Stainless Steel Campfire Ring - NO GRATE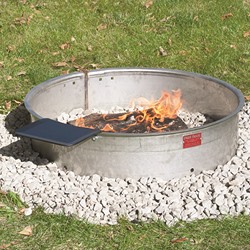 Price Per Unit Starts At:
The FXS Series Campfire Ring is rolled using 11 ga. (1/8" thick) stainless steel with a 1" roll formed top flange for additional strength and safety. Draft holes are provided for ventilation. The ring is not painted. The FXS campfire ring does not have a cooking grate.
The FXS firering is available in five side heights: 7, 9, 11, 17 and 23 inches. See chart below.
Standard: three black steel pin anchors (PA) to secure the firering on site, into concrete footings (ring does not tip up).
OPTIONAL: three black steel bolt on spade anchors (AL) to secure ring on site, buried in ground (ring does not tip up).
OPTIONAL: S5 bolt-on utility shelf, black steel.
OPTIONAL: Removable Cooking Grate for FSX-30 Stainless Steel Firerings. Click here to learn more.


California's Proposition 65.
You May Also Like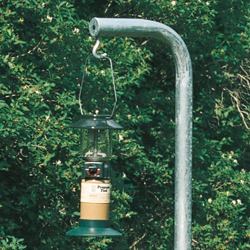 Model LH-1 - Lantern Holder With 90 Degree Arm
SKW: LH
Safely hang camping lanterns. Available with Wheelchair Accessible Option.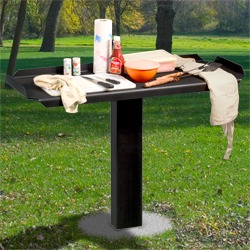 Model ULT-2 Utility Table
SKW: ULT-2::
18" x 48" table on a single embedded or surface mount pedestal.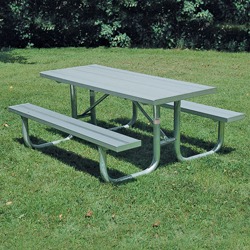 XT Series Picnic Table - Using Aluminum
SKW: XT
Extra strong picnic table using Aluminum, available in 4 lengths.