H-16 Series Charcoal Grill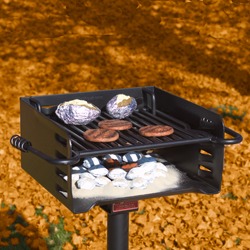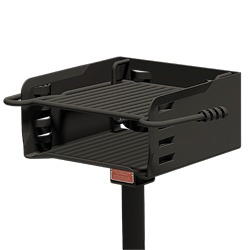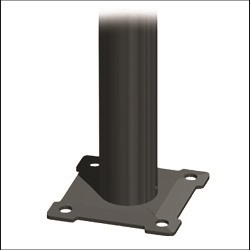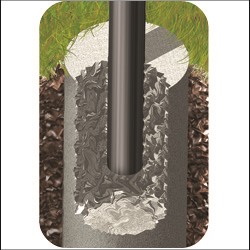 Price Per Unit Starts At:
Model H-16 charcoal grill features a cooking grate that adjusts to 4 levels, plus it tips up for easy fire building and clean out. The grate stays permanently attached to firebox.
The firebox rotates 360 degrees in either direction on a theft-proof swivel attachment and stands on a 2-3/8" OD embedded post (B6).
Welded construction: 3/16" thick (7 ga.) steel grill firebox with die-formed reinforcing flanges; 5/8" dia. steel perimeter and handle bars, 1/2" dia. grate bars. All grate bars are welded on both sides. Entire grill is finished with high temp nontoxic black enamel paint.
Side indentations support the grate in 4 locations and minimize side openings for superior draft protection. Coiled 1/8" x 1/2" steel bar handle grips for convenient grate adjustment.
OPTIONAL BASE: To replace standard embedded post.
Bolt down/surface mount post (B17). Anchor bolts are not included - use Model ANC1-4 Concrete Anchor Kit.
OPTIONAL: Cover Caps, two-part aluminum cap to cover bottom of embedded B6 base post. You will need (1) #CC-1 cover cap per grill. The cover cap will be painted black to match the finish on the grill post. Click here to add Cover Caps to your Quote Cart.

California's Proposition 65.