Model LH-180 - Lantern Holder With 180 Degree Arm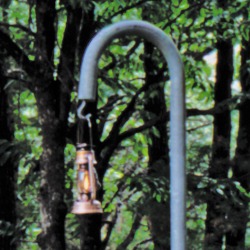 Price Per Unit Starts At:
Lantern Holders are designed to safely hang camping lanterns.
Model LH-180 features a 180-degree bend and hangs one lantern. Hook is 75-7/8" high.
Specifications:
MATERIALS: Fabricated using 2-3/8" OD steel pipe. The Lantern Holder is installed in a concrete footing to provide a strong, vandal resistant support. The lantern hook is fabricated from 1/2" dia. steel bar. Lantern Holders feature single piece, welded construction.
FINISH: Standard finish: Hot dip galvanized finish to minimize maintenance requirements. Or choose powder coat finish in your choice of color. See Material Options.
OPTIONAL: Wheelchair Accessible Lantern Arm is an additional lantern arm and hook welded onto the Lantern Pole. This lower position accommodates persons in wheelchairs. This welded on option is available on all new lantern holders.
OPTIONAL: Cover Caps, two-part aluminum caps to cover bottom of post. You will need (1) #CC-1 cover cap per lantern pole. The natural cast aluminum finish will match the galvanized pole finish. The cover cap can also be powder coated to match that finish on the lantern pole. Click here to add Cover Caps to your Quote Cart.
You May Also Like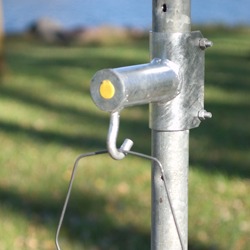 Bolt On Arm and Hook For Lantern Holder
SKW: LHA
Retrofit your existing lantern pole for wheelchair accessibility.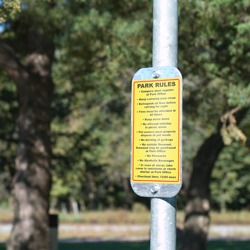 Bolt On Rules Plate
SKW: RP
Post park regulations, notices and fees.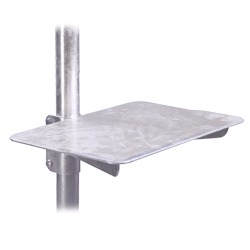 Bolt On Shelf
SKW: LHS
Add function to your lantern holder with this bolt on utility shelf.