FSWS Series Stainless Steel Campfire Ring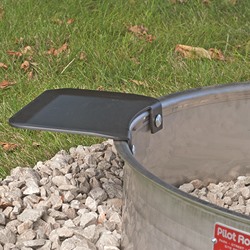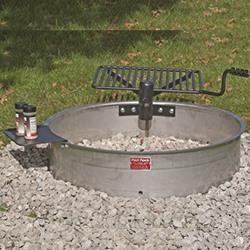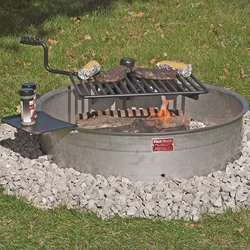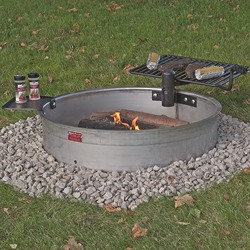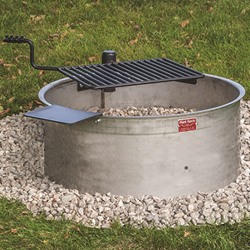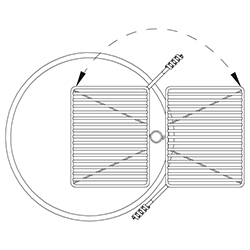 The FSWS Series Campfire Ring is rolled using 11 ga. (1/8" thick) stainless steel with a 1" roll formed top flange for additional strength and safety. Draft holes are provided for ventilation. The ring is not painted.
The FSWS firering is available in five side heights: 7, 9, 11, 17 and 23 inches. See chart below.
Standard: 300 sq. inch single level swivel cooking grate, will move 180 degrees – from over the fire to completely out of the firering – for easy fire building and serving. The handle is never over the fire. Some installation required.
The two tallest firerings with this swivel grate meet the ADA guidelines for reach and operability: one hand operation requiring less than 5 lbs. of force to move. Click here for more details.
Swivel cooking grate is a single welded component using ½-inch dia. black steel bars, mounted on a 2-3/8-inch OD steel tube allowing it to swivel 180 degrees. Operator handle includes a 1/8-in. x ½-in. flat bar coiled spring grip. All grate bars are welded on both sides. Cooking grate components are finished with high temp non toxic black enamel paint.
Standard: three black steel pin anchors (PA) to secure the firering on site, into concrete footings (ring does not tip up).
OPTIONAL: three black steel bolt on spade anchors (AL) to secure ring on site, buried in ground (ring does not tip up).
OPTIONAL: FXS Series stainless steel ring only, no cooking grate. Click here for more details.
OPTIONAL: S5 bolt-on utility shelf, black steel.


California's Proposition 65.
You May Also Like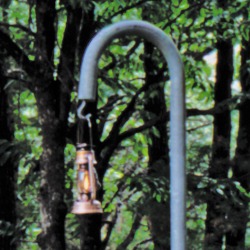 Model LH-180 - Lantern Holder With 180 Degree Arm
SKW: LH
Safely hang camping lanterns. Available with Wheelchair Accessible Option.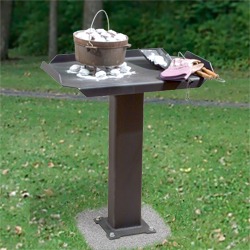 Model ULT-1 Utility Table
SKW: ULT-1::
18" x 30" table on a single embedded or surface mount pedestal.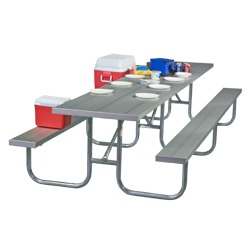 UT Series Picnic Table - Using Aluminum
SKW: UT
Durable picnic table using Aluminum, available in 4 lengths